My natural tendency is to be active, impulsive and a little restless. It hasn't always been easy to concentrate on the most important things in life. After being involved in the commercial world for years with travelling and long distance running as pastimes, I knew that I needed to find something to balance my energy. Yoga offered everything that was needed.

The style of yoga I teach is quite physical. I love silent communication with the body. One of the most used phrases in any yoga class is 'Listen to your body' and I feel that this can be taken further by giving constant feedback from intuition, intellect and feelings. Harmonising the mind and body this way has lead to restless impulsiveness becoming natural spontaneity.

''There is one thing that, when cultivated and regularly practiced, leads to deep spiritual intention, to peace, to mindfulness and clear comprehension, to vision and knowledge, to a happy life here and now, and to the culmination of wisdom and awakening. And what is that one thing? It is mindfulness centred on the body.' The Buddha ( from Satipatthana Sutta)

I don't see teaching yoga as a job. Yoga in all it's different forms has had such an amazing influence on my life, that all I want to do now is share it with others. It's not work, it's life.

After bringing up my family it was the right time in my mid fifties to leave everything to work as a volunteer in India. Having studied physics and mathematics at the uni, India changed my way of looking at things to something totally different to Western scientific thinking. A swami who was involved in our project allowed me to join in his yoga practice every morning before sunrise. It was a beautiful experience. Later, when staying in another village, I met a yoga master who taught me more about asana and meditation. He was strict and disciplined. It was just the right thing to happen to me at that time. Yoga has since taught me that this is always the way things are. Everything happens when the time is right.

Since my three months in India 2002 there hasn't been a day without practice and study of yoga. In 2010 I decided to become a yoga teacher. I trained and got my teaching certificate in the Integral Yoga tradition. At graduation I was given the name Dharani. Dharani means 'The Supporter', object of concentration or also the name of an Earth Goddess.

My aim is now to be the best I can at sharing what I love with others. I attend workshops and read to deepen my understanding of yoga in its many different expressions. At present my focus is on the rejuvenating qualities of yoga..

I've also concentrated on yin yoga as well as more dynamic practices. In May 2015 it was Sarah Powers' teacher training in Paros, Greece. The learning experience worked in many dimensions both personal and teaching yoga.





Powered by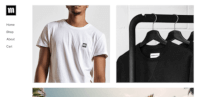 Create your own unique website with customizable templates.